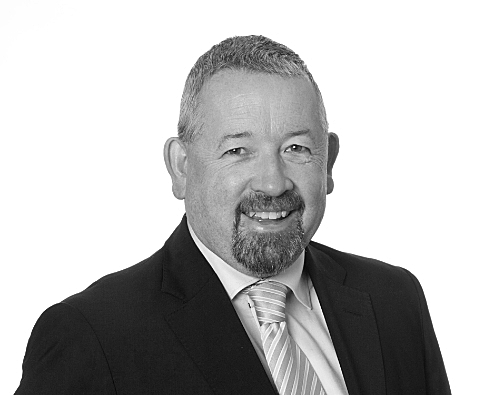 Joint Managing Partner
Accountancy & Tax | Executive
Chief Financial Officer - Meath
Job ref: 45270
LocationLeinster
SectorAccountancy & Tax, Executive
Job typePermanent
Salary€120,000+
Chief Financial Officer – Meath (new and exclusive role).
Our client is a long-established family business that acquires assets and leases them to a blue-chip client base and has secured significant external investment. This investment is being used to scale the business so it can grow in both domestic and international markets. The business has a strong track record of success and the aim is to significantly increase shareholder value over the next 5 years.
To help achieve this goal, my client is looking for a hands-on, entrepreneurial Chief Financial Officer. This is a business opportunity as opposed to a career move, you will play a key part in the enhancement of shareholder value and will share in the upside in the case of any liquidity event.
This role will suit you if you have the following attributes:
You have a demonstrative track record of increasing shareholder value in the businesses you have been involved in.
You are naturally curious, wanting to know how things work, how they can be done better, why things are being done etc.
Seen as someone who can see around corners, innovative in how you solve problems, a strong business partner to the Senior Management Team.
Happy to get your hands dirty, the finance function needs to be transformed from a traditional reporting one to a business partnering function.
Really strong on Excel, detailed financial modelling is a key part of the role. You can demonstrate both the aptitude and the attitude to deliver on this.
Humility – you are down to earth, value each of your colleagues equally and do not look at some tasks as being beneath you.
Assured in your approach , you can bring logic and rigour to your points of view.
Ideally you have/had both IT and HR functions under your remit.
You are strong at assessing return on investment on significant capital outlays. These assets are then leased, and you can show the best ROCE for the business.
Professional:
Candidates should hold an accounting qualification ACA/ACCA/CIMA
Experienced CFO of a standalone business with a record of improving ways of working in finance.
Sound understanding of IT systems so able to lead development of unified view of information.
You are both credible and experienced in dealing with banks.
Can demonstrate clearly where you have added value to a business.
Have a strategic mind-set and can show how you have applied this in your career to date.
M&A experience advantageous.
While working in an owner managed business is a distinct advantage, it is not a pre-requisite.
Personal:
A leader.
Inquisitive by nature.
Is excited by this unique opportunity and the potential for the business.
You see this as a business opportunity as opposed to a job.
Team player – able to forge strong working relationships within the company.
High energy and drive, willing to roll your sleeves up.
Communicates new direction or change with clear rationale and appeal across the business.
Advocating for new direction, takes it onboard personally, even countering conventional industry practice.
Speaks at all available opportunities about future direction.
Adjusts communication style to changing situations and to respond to audience concerns.
Package:
This is a business opportunity. An incentivised package will be agreed that balances your salary requirements with a LTIP (Long Term Incentive Plan).
The aim of the package is for you to share in the upside of a liquidity event with a reward that is material to you.
Other:
The role will be based full time on site, so WFH is not an option.
Our strong preference is to appoint someone within commutable distance of the site in Meath.
Apply Now Share