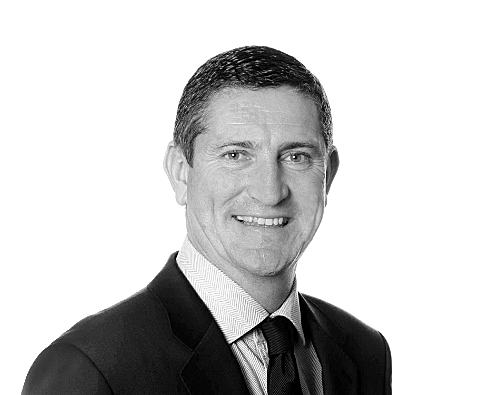 Senior Partner
IT & Business Transformation | Executive
Senior Digital and Technology Director - Transformation & Data
Job ref: 46387
LocationSouth Dublin
SectorExecutive, IT & Business Transformation
Job typePermanent
Salary€120,000+
IT Director – Digital, Technology & Data
In this role you will deliver on our commitment to have the "best in class" offering and achieving an unrivalled digital experience for all our customer.
You will lead our technology and digital strategies and play a crucial role in
partnering and influencing other business areas to ensure commercial opportunities are optimised when developing and implementing new technology.

the delivery and scaling of the online business, providing compelling digital experiences for our customers and building digital capability within the organisation.
You must be a leader in the Technology and Digital, be Data-driven within a consumer-facing business, with significant experience of "best in class" technologies and driving innovative CX/UX/UI within the business.
Responsibilities:
Lead and Drive innovation in the Technology, Data and Digital teams.

Commercial – Work closely with senior management to ensure we offer the optimum digital offering.

Develop and run the Technology and Digital strategic plans.

Support existing Heads of Technology, Data and Digital to enhance teams in delivering best in class Operations, Infrastructure, Service Delivery, IT Vendor Management, Data, Digital, Security, CX/UX/UI, Project Management and Business Transformation structures.

Deliver and Own the Digital journey – CX/UX experience.

Design – Business Process - Drive efficiencies and operating models.
Key Experience:
Over 10 years leading IT teams in a senior management / executive role in Technology, Data & Digital in providing best in class innovative services and solutions.

Delivered Innovative Digital Online customer experience to enhance customer engagement and retention resulting in increased sales revenue.

Strong Commercial acumen with good P&L's knowledge,

Strong people management experience and IT vendor relationship management

Excellent stakeholder engagement and management skills & Communications, Listening and Influencing skills.
If interested, please contact Fergal Keys at The Panel Fergalk@thepanel.com
Apply Now Share