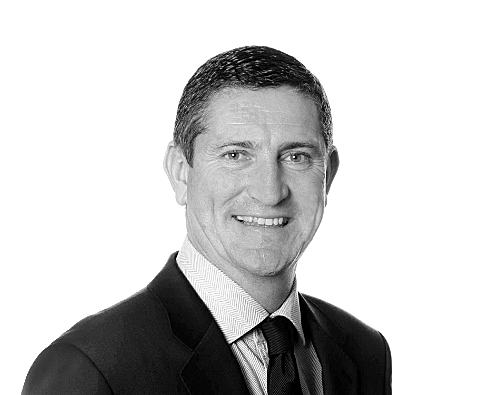 Senior Partner
IT & Business Transformation | Executive
IT Support Specialist
Job ref: 47457
LocationDublin City Centre
SectorIT & Business Transformation
Job typePermanent
SalarySee description below
The Sr. IT Support Specialist will be a member of IT Support Team.
This team manages all incident-based employee-based support requests to ensure proper technical operations, enabling end-users to accomplish business tasks.
This includes receiving, prioritizing, documenting, and actively resolving end-user support requests. Incident resolution may involve the use of diagnostic and service request tracking tools and require the individual to give in-person, hands-on support at the desktop level.
This position will also handle systems administration tasks involving AD, DNS, DHCP and group policies.
This position reports to the Manager, IT Systems Support.

This is a Permanent role, Hybrid position offices are based in Dublin.

Responsibilities:
Manage support requests – (onsite and remote) from our European end-user base, via a variety of channels (phone, in-person, onsite, offsite, email, etc.)

Execute hands-on troubleshooting at the desktop level, including installing and upgrading software, installing hardware, implementing file backups, and configuring systems and applications.

Perform account administration with high level user management including configuring new accounts, password resets, and troubleshooting user login, profile and permission issues.

Assist in provisioning accounts and access to applications and services including Office 365 and Active Directory.

Troubleshoot and resolve AD, AAD, DNS and group policy issues.

Set-Up, support and troubleshoot all issues related to conference room support including all AV equipment

Assist with creating and troubleshooting batch scripts to move and manipulate data.

Assist with creation and maintenance of Knowledge documentation for all standard requests and procedures.

Identify and escalate critical incidents.

Log and document all work in the company ITSM Tool

Assist with Vendor Management

Additional projects as and when required
Special Skills:
2-3 years of domain functionality experience and knowledge of AD, AAD, Group Policy, DNS, DHCP.

Hands on experience with Windows 10, Windows Server, and Office365 Administration.

Strong ability to execute PowerShell scripts/batch files to move and manipulate data.

Basic knowledge of switches and network devices.

Basic knowledge of Conference Room and AV equipment

Flexible, adaptable, and able to perform well under pressure, manage shifting priorities in a dynamic, high-pressure, fast-paced environment

Experienced in IT Hardware Purchasing and Stock Management

Exceptional written and oral communication skills in English and Spanish or Italian or Dutch , any other language is a plus.
Requirements:
Experience in Life Sciences or Pharma industry a plus

Must have 5+ years of experience in Desktop Support in a Service Desk environment.

2-3 years of experience administrating and maintaining Windows Servers preferred

Must have 2-3 years of experience with active directory and Office365 administration.
Desired Certifications:
CompTIA A+, Network+, Security+, ITIL preferred
Apply Now Share