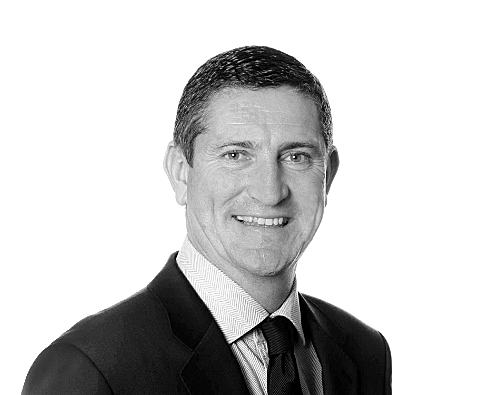 Senior Partner
IT & Business Transformation | Executive
Lead Security Analyst
Job ref: 47504
LocationDublin City Centre
SectorIT & Business Transformation
Job typePermanent
SalarySee description below
One of our clients is looking for a Lead Security Analyst who will support the operational day-to-day security activities, serve as an internal information security subject matter expert, provide information security awareness, education and training in tandem with the group's initiatives, support the ICT Audit program through participation or serving as the primary security lead in internal or external Audits and by providing technical input into new security solutions' design and implementation.
The Lead role will work closely with the Global ICT Security Manager. The position plays a key role in the following areas:
Security Architecture & Strategy, Security Governance, Risk and Compliance, Threat Intel and Attack Surface Management, Prevent and Protect (Controls Assurance & Information Protection), Detect and Respond (Incident Management & Cyber Forensics), Identity and Access Management, Third-Party Security.
The role will contribute to ICT/OT security organisation transformation and governance capabilities in the existing OT security practice. The role will play a direct role in supporting strategic industrial (OT) security programmes and cybersecurity governance and operating.

Key Responsibilities:
Perform security risk assessments of technology solutions and 3rd party providers to determine information security risks to the enterprise.

Work closely with Solutions Delivery, Infrastructure, Service Delivery, Legal and Procurement teams to drive the implementation of appropriate controls to comply with the company policy/standards to reduce the security risk to an acceptable level.

The ability to analyse event and systems logs, perform forensic analysis and analyse malware, and other incident response-related data, as needed.

Conduct threat-hunting activities by proactively searching for Indicators of compromise and threats that may be evading the current set of security tools in place.
Requirements
Bachelor's degree in ICT, computer science, information security or a related field.

Work experience in a Global company preferably Manufacturing Sector, working on globally scoped projects.

Working knowledge with at least some of the following infrastructure level security tools, such as Endpoint Detection and Response, Identity Management, Anti-Malware, Web Proxy, Firewalls, Security Information and Event Management, Cloud Access Security Broker, Data Leakage Prevention, Web Application Firewall, Multi-Factor Authentication, Data Rights Management etc.

Direct experience in Cybersecurity risk management practices and programs, Privacy by Design concepts, and conducting information security risk assessments or business impact assessments.

Experience with Microsoft Security Stack, Qualys, Azure Sentinel, Cortex XDR, Sentinel One and Industry Certifications are desirable

Support vulnerability management activities.

Experience with one or more Industry recognised ICT governance, control frameworks, and standards such as NIST CSF, CIS, ISO 27001, ISA/IEC 62443, GPDR etc.
Considered advantageous certs:
Certified Information Systems Security Professional (CISSP)

Certified Information Security Manager (CISM)

CompTIA Security+

Offensive Security Certified Professional (OSCP)

GIAC Security Essentials Certification (GSEC)

Microsoft Cybersecurity Architect

ISA/IEC 62443 Cybersecurity Expert

ITIL Foundation



Apply Now Share