about the panel
The Panel is a boutique recruitment consultancy specialising in placing professionals in Executive, Accountancy & Tax, Banking & Treasury, Funds & Investment Management, Insurance, IT & Business Transformation and Legal & HR.
Our specialist ethos was in our DNA from our start in 1987, when our founder Brendan Burgess established 'The Accountant's Panel'. The IFSC Panel was then set up to meet the growing needs of the Financial Services Centre, followed by The Legal Panel and The IT Panel.
When Anne Keys and Paul McArdle took over as Joint Managing Partners in 2010, they rebranded the business as 'The Panel', encompassing all the various specialisations from financial to HR, serving all sectors and sizes, from start-ups to multi-nationals. The company remains wholly Irish owned and managed.
Consultants at The Panel take pride in our reputation for finding the right roles for our candidates and for matching the ideal candidates for hard-to-fill positions. Whether you are a candidate or a client, we take time to get to know you, to understand your individual requirements, objectives and ambitions.
We're not just a professional service, we're a personal service, developing greater futures for individuals and businesses through relationships.
At The Panel we are one big CLAN. We are proud that our CLAN consists of colleagues from ten different countries across the globe. The Panel is a truly multi-cultural and diverse business and we will continue to embrace new CLAN members from around the world.
this is us

recruiting the recruiters
If you are an experienced recruiter, or someone who wants a career change, we look forward to talking with you. Your fit and values are two big things for us at The Panel. If you want to work in a business where relationships are valued and nurtured, where you work hard while having fun, and where achievement is rewarded, we'd love to hear from you.
JOIN OUR CLAN
our vision – creating exceptional futures
Our candidates and clients have a great deal in common, the key thing being the future.
As a client managing the trajectory of your businesses, we partner with you to seek, identify and secure the best talent to hit your goals.
As a candidate of ours, we are here to guide you on your career path, to be your advisor and to build a long-term, mutually beneficial relationship.
our difference, our CLAN
At The Panel we see ourselves as family at the heart of a community. We are guided by common values and relationships that enable us to deliver a distinctive, consistent experience for everyone we deal with. We call this family CLAN because:
Candidates and Clients
Candidates and Clients are at the heart of everything we do. Our Consultants are continuously focussed on the specific sectors we serve and the changing dynamics within them.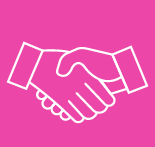 Long-term
We are an established and experienced business. We are very aware of the qualities that have enabled us to survive and thrive as a business, key amongst those being the nurturing our relationships.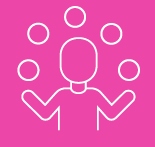 Agile
We adapt to situations quickly and effectively.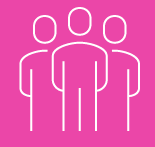 Network
Networking is the cornerstone of our service – what we are known for and who we know. Our ability to introduce you to the right people at the right time.
milestones

The Accountants Panel was set up by founder Brendan Burgess

The Funds & Investment Management Division was set up by Paul McArdle and the International division was set up by Anne Keys

The Legal Division was set up by Anne Keys, managed by Sarah Kelly since 2006

The Banking & Treasury Division was set up by Alan Bluett

The IT & Business Transformation Division was set up by Fergal Keys

Anne Keys and Paul McArdle take over the reins and the company was rebranded to The Panel

Celebrated 3 decades as a leading recruitment consultancy, with a major celebratory event at EPIC Ireland

Major brand re-fresh took place to facilitate a modern market and audience

The ESG & Sustainability division was set up by Darina Heavey and Anne Keys. The Legal & HR Support function was split up into two separate divisions, led by Sarah Kelly and Ailbhe Mullen