The Panel – Sponsors of the Ibec Employment Law Conference 2022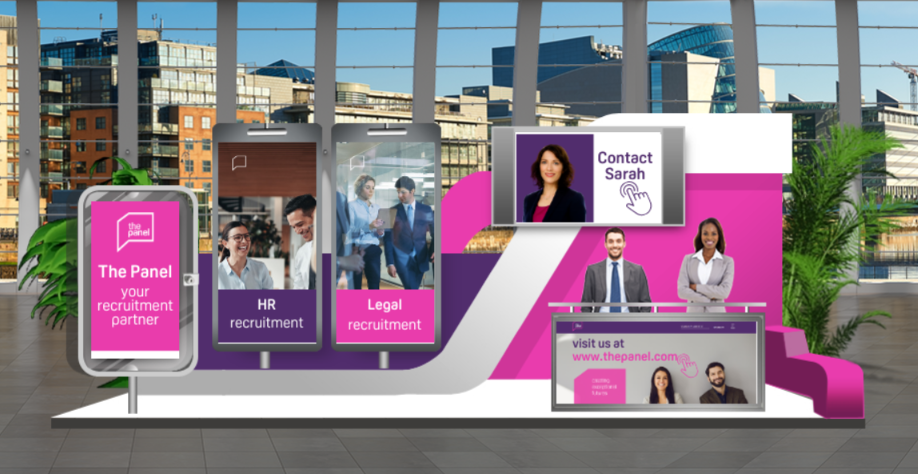 We were delighted to sponsor and exhibit at this year's Ibec Employment Law Conference.
The event aimed at Legal and HR professionals took place virtually and offered participants a day filled with highly relevant discussions and insights into the current labour market.
Summary
The event was opened by MC Matt Cooper, followed by words from Ibec's Director of Employer Relations, Maeve McElwee, setting out the agenda for the day and the goals for the event.
This was followed by a hugely in-depth round-up of current employment law legislations by Pauline O'Hare (Senior Employment Law Solicitor, Ibec) and an insightful look into the challenges and opportunities in the new world of work which we are all faced with (remote/hybrid or fully back in the office).
After the first break participants were treated to the days' first panel discussion on the topic of Gender Equality in the Workplace. A discussion that received lots of praise from participants. The panel included Alan Barrett (CEO, ESRI), Sinead Gogan (Chief Human Resources Officer, Deloitte Ireland), Kara McGann (Head of Social Policy, Ibec), and Nichola Harkin (Head of Employment Law Services, Ibec).
The panel discussion was followed by a very interesting presentation by Des Ryan (Barrister, Law Library) on updates on whistleblowing legislation, a very sensitive topic.
After the lunch break, participants were treated to a captivating talk by Dr. Coleman Noctor (Psychotherapist) on how we should approach reboarding to work post-Covid, and the difficulties and challenges employers and employees may face.
This was followed by a round-up of five top law cases from the last 12-month and included everything from early retirement to work travel cases against employers. Presented by Harry Wall (Employment Law Solicitor, Ibec).
The day was finished by Nichola Harkin (Head of Employment Law Services, Ibec) and a comprehensive look into the legislation surrounding illness and disability in the post-Covid workplace. The implications of long-term Covid to employers and employees, and how to best handle issues which may arise because of this.
Representing The Panel at the event were Sarah Kelly (Legal Partner), Adam Ryan (Senior Recruitment Consultant), and Mal Convery (Marketing).
Many thanks to all those who visited our virtual booth on the day and entered our competition. The winner of the €150 One4All voucher will be contacted directly.
Photo Gallery