Past to Present – The 7 Summits with Derek Mahon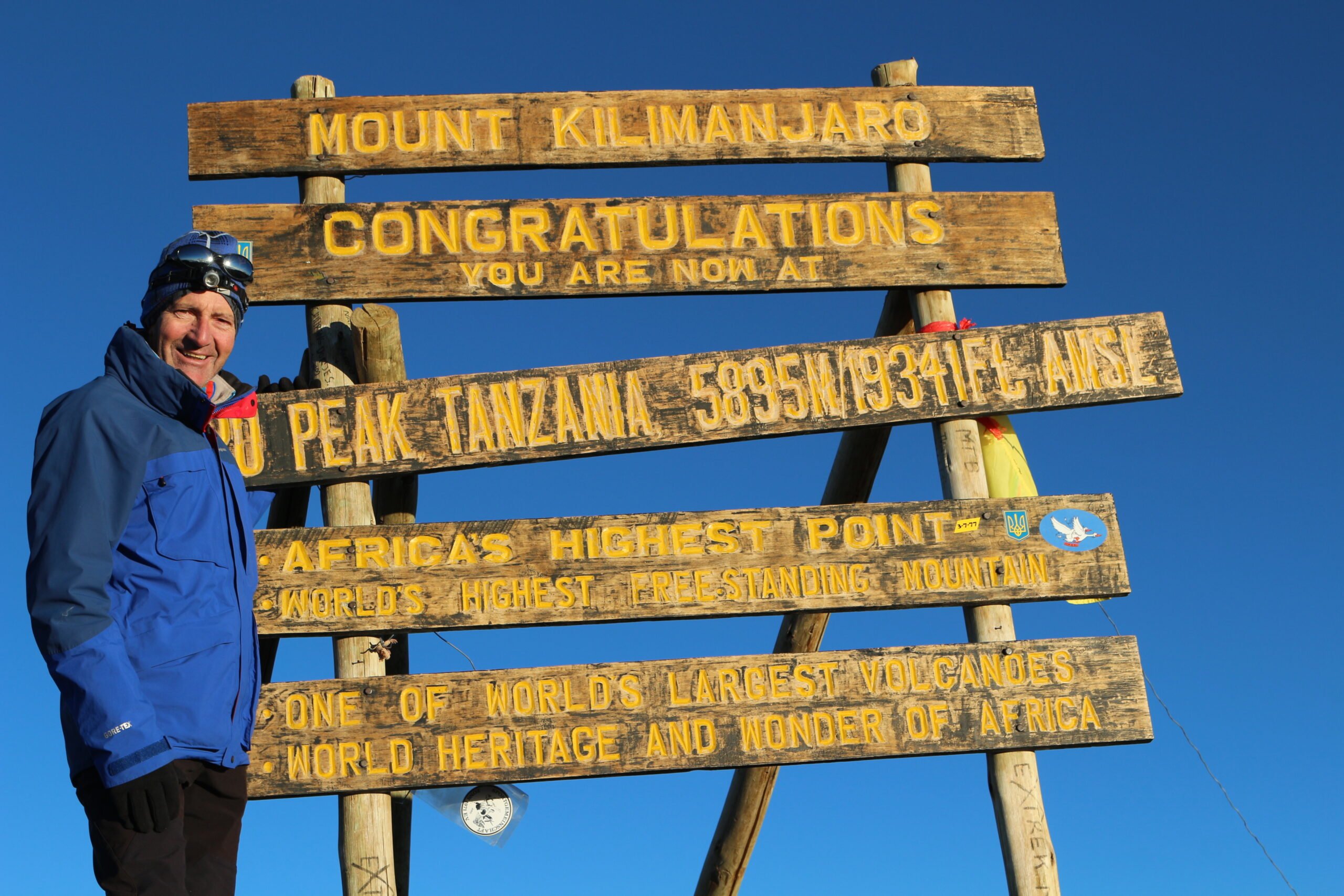 Last week we saw the return of our favourite mountaineer Derek Mahon talk about how it all began. This week he delves into his past experiences and what he's learnt from them.
Tell us more about the mountains you have climbed to date
In March of 2011, I supported a charity fund raise mountaineering presentation in Belfast and from the get-go I was totally absorbed and consumed with the personal challenge and achievement mountaineering exhibited.
Mount Elbrus
Following the event, I immediately signed up for the Mount Elbrus expedition. It was everything and more than I had expected. I loved every moment, and it ignited a real sense of adventure, self-awareness and survival. I returned home feeling a great sense of personal achievement.
Mount Blanc
Having discussed other mountains with other mountaineer friends, we agreed to climb Mont Blanc in 2013. Again, this was a huge learn curve, a bigger experience and confirmed to me if I really wanted to climb big mountains, I'd have to equip myself better, both mentally and physically.
Cho Oyu
Cho Oyu in The Himalayas, the 6th highest mountain at 8,201 m, was agreed for 2014. Typically, as soon as expedition plans commence, they stop as quickly. Decisions to climb big mountains cannot be taken from a comfortable chair with a glass of wine beside a warm fire. A decision to climb at these altitudes and be exposed to the severe weather conditions, cold and danger, do require considerable thought, agreement, meticulous preparation and above all absolute trust in the expedition members.
Mount Everest
Lengthy discussions and final decisions to climb Mount Everest in 2014 (April and May) were agreed upon in June 2013 and what a once in a lifetime experience it was. As I stood on the summit reflecting on my achievement (May 23rd, 2014), I remember looking up and thinking "next stop heaven Del" and looking across the Himalayas, "I am actually standing on the highest point of the world".
Kilimanjaro
I didn't climb again until 2017 due to external circumstances, but during this time I planned and prepared myself for climbing Kilimanjaro.
I embraced the challenge and really enjoyed travelling to Africa where I'd never been before. Africa/Tanzania opened my eyes to real human poverty and survival. The mountain is a trekkers paradise and relatively well equipped and if you don't mind sharing your sleeping and mess cabins with small mice, and there are many of them, you'll enjoy the mountain!
Aconcagua
I wanted to keep climbing and booked an expedition to climb Aconcagua in South America. It was a tough climb and having failed to reach the summit I immediately rebooked for 2019 when I returned to Mendoza. I remember my wife, Michelle, after hearing I didn't reach the summit and felt my disappointment asked and answered her own question "are you going back?", "silly question, sorry, of course, you will, if you haven't booked it already" to which I answered, "yes and yes", we laughed! I returned and reached the summit.
And beyond
When I got home, I immediately booked a trip to Denali in Alaska which was cancelled in 2020 and cancelled again in 2021, due to Covid. It was a matter of patience and maintaining focus, which was difficult, but in 3 weeks' time, I'm off again.
Tell us more about Denali
Denali (formerly known as Mount McKinley) is the highest peak in North America at 6,190 meters and while not rating in elevation, which is not to be disregarded or muted as a "walk in the park" (but highly respected) it certainly rates for cold temperatures akin to Mount Everest and K2. Together with a low summit success rate of just over 50% due to extreme and sudden weather changes… but I am prepared and have been in waiting since 2019.
What can you tell us about your experience?
All experiences are good experiences, and you learn something new every time you summit.
I've learnt so much in the course of my many years of climbing, everything from how to survive whiteouts, staying alert and focused in very tense situations, language difficulties, being part of team leader negotiations to climb versus weather reports or be part of a team climbing behind the rope fixing Chinese sherpas, rock falls, sleeping on glaciers that continue to move and crack throughout the night, supporting rescues, helping fellow climbers and being there for families of loved and lost climbers. It's not always easy but it's the things you learn along the way that enables you to make the next climb more informed.
What have you learnt about yourself so far?
Whoa, what a question … in short, "there are, NO limits, to what you can achieve".
Embrace Mother Nature, challenge yourself, believe in YOU, change your attitude from "I wish" to "I will" and you will lead, rather than follow!
Dream, believe, achieve my friends!
Derek