Mountain climbing and Mental health – The 7 Summits with Derek Mahon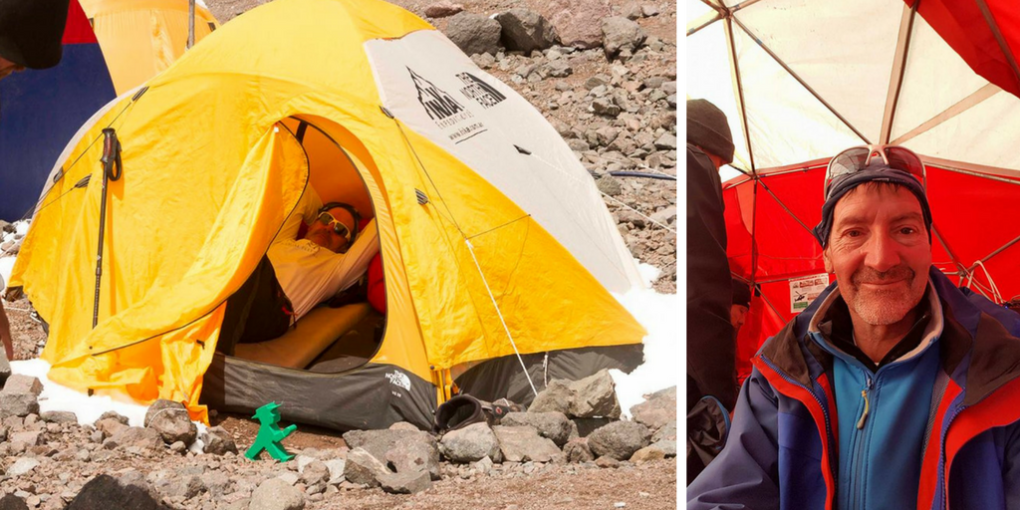 Nearing the final hurdle, the trip, Derek Mahon speaks about the connection between his mission and his work with the mental health charity GROW.
The importance of mental well-being both on and off the mountain
Maintaining a high degree of positivity, remaining focused and determined, and dealing with the stresses of the day are all part of day-to-day life. However, when it comes to mountaineering, a weakening resolve, negative thoughts, doubts, and/or just losing one's nerve can easily overcome you and put an end to your expedition.
The importance of absolute mental health and wellbeing is primary on these big, dangerous, and high-altitude mountains, anything less than optimum can come with unwelcomed consequences.
I met Michele Kerrigan, CEO at GROW, an international mental health charity, in 2013, and have been supporting them ever since. Their 12-step mental health program simulates mountain climbing stages, thus the connection. GROW is a community-based peer group that helps people struggling with mental health issues.
Having met Michele and learning more about mental health and the work they do; I became more aware of the extent to which this subject is a taboo. Covid has certainly heightened awareness and is now thankfully recognised, supported, and managed which is a very welcomed advancement for us all. Therefore, my advice is to always be conscious of others and always be kind and promote the phrase, "it is ok not to be ok"!
Setting goals, being realistic, being open to new challenges (age, gender, ability etc.)
Setting goals must be kept realistic. Planning a healthier lifestyle, taking up a new hobby, running a marathon, or climbing a big mountain, everything must be planned.
Remember "a goal without a plan is a wish" and something which I've mentioned in one of my previous blogs, "stop saying I wish and start saying I will".
However, planning is the easy part. To make it happen, you must commit! Come rain, hail, snow or sunshine, you "must" turn up. When you commit 100%, you will turn up, you will become consistent and good habits will form, a better lifestyle begins, your mental health improves, and all this becomes a part of you and your identity.
So, can we be better? There is no reason in this world, why we can't all be better, no reason at all! Let yourself be better and enjoy the success that brings, and it will!
Dream, believe, achieve my friends!
Derek