Calcutta Run 2022 – 24 years of fundraising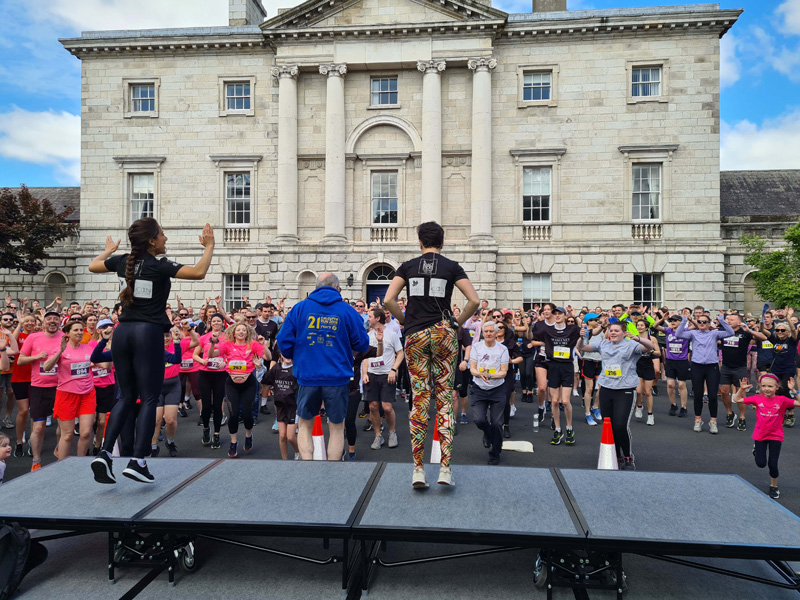 Calcutta Run 2022, was the first in-person event since 2019 and it was great to see so many coming along on the day.
In its 24th year, it was our pleasure to sponsor and attend this year's Calcutta Run in Dublin at the weekend.
With several hundred in attendance and the weather in everyone's favour, it turned out to be a great day!
The event took place both virtually and in-person in Dublin and Cork. All funds raised were in aid of the Peter McVerry Trust and The Hope Foundation.
Big congratulations to all the participants, The Law Society, and those behind the scenes making it all happen. A special thanks to Hilary Kavanagh.
The Panel raised an amazing €2,360.
We couldn't be prouder of the CLAN members taking part on the day Alan, Sarah, Andrew Adamson, Ailbhe, and JJ. Not to mention Mal for taking all the photographs and recording the event for us.
A big thanks to friends of The Panel, who stepped up and joined our efforts; Ruth O'Malley, Kelley Burke, Deborah Reynolds, Joshua Convery, Dara Mullen, and Shubham Nayal.
Finally a huge thank you to our team members who participated virtually:  Anne, Farah, and Andrew Wynne, you rock!
Until next year!
Gallery