PRMIA Ireland Event – SEAR – Embrace it or Fear it?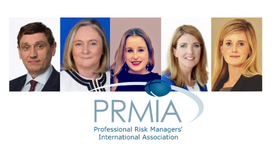 On Thursday November 10th 2022, PRMIA Ireland held their latest seminar - SEAR – Embrace it or Fear it? The event was kindly hosted by PwC.
The event featured a panel of industry specialists discussing their personal experiences of the Senior Executive Accountability Regime – SEAR process and how the reforms have enhanced individual accountability for their respective organisations or/and clients.
MC for the event, Alan Bluett (Regional Director, PRMIA Ireland and Partner, The Panel) opened the event and lead the discussion. The Q&A was kindly hosted by Sinead Ovenden (Partner, PwC).
PANELISTS:
James Meagher (Compliance & Conduct Risk at Permanent TSB)
Margot Lyons (Chartered Director & Risk Management Specialist Non Executive Director at National Bank of Canada Global Finance, Virtu ITG Europe, and Machina Neutron Master Fund (ICAV) and IMMA)
Sara Amanda O'Keane (Chief Risk Officer – PCF14, Global Banking & Markets)
Sinead Ovenden (Partner, PwC)
Muireann O'Keeffe (Regulatory Director, PwC)
Guest Speakers
Moderator/MC
For more information on PRMIA Ireland.