The Real Deal Conference takes over Goffs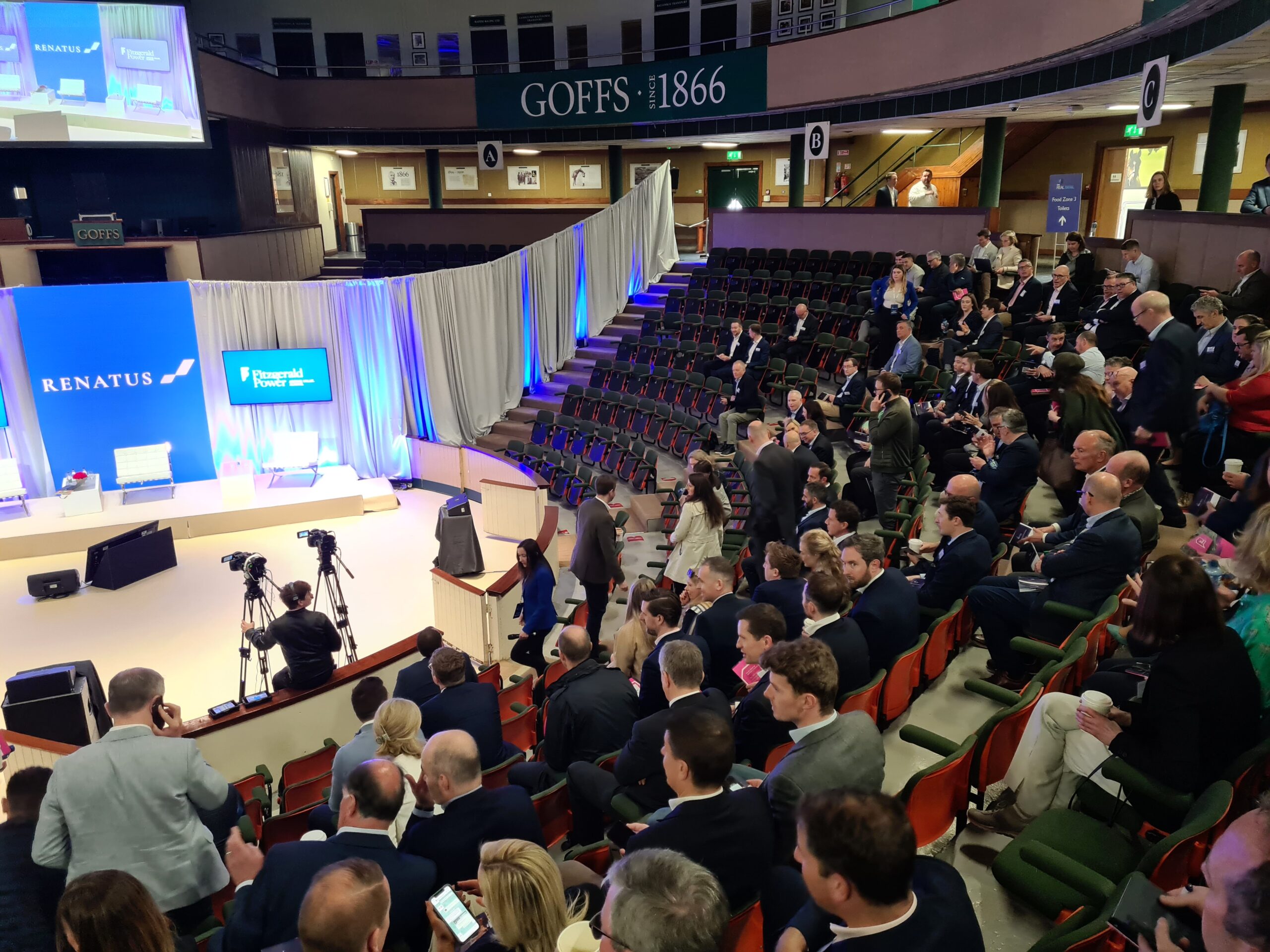 On what turned out to be a sunny May day, the Real Deal Conference took over Goffs, Co. Kildare On Wednesday. The Panel was delighted to partner with the organisers Renatus, and Fitzgerald Power and co-sponsor with The Currecny, Byrne Wallace, Davy and Bank of Ireland.
The event was attended by over 800+ attendees and presented with a stellar lineup of speakers. Proceedings were moderated expertly by returning host Matt Cooper.
First up was Gene Murtagh, CEO at Kingspan, during the "Legend of Business Interview". Gene shared not only the company's history but also highlighted their commitments for the future, their expansion plans, and more in-depth insights into their culture and company promise for a more sustainable future.
The second panel discussion of the day saw Vicki O'Toole (Consultant at Tola Consultancy, Former Managing Director at JJ O'Toole) and Jacqueline O'Donovan (Managing Director at O'Donovan Waste Disposal Limited) talk about their journeys within two male-dominated industries and their respective "Blockbuster Exists".
Brent Pope, representing the charity Elephant in The Room, closed off the morning's proceedings and how they aim to destigmatise and normalise mental health conversations.
After the lunch and networking break, participants listened to two excellent discussions. The first one was "Raising Private Equity", with Tom Lane (Managing Director at Adelante Manufacturing Ltd) and PJ Flanagan (CEO at H&MV Engineering). The second was on "Growth By Acquisition" with Niall O'Callaghan (Partner at Lockton Ireland People Solutions) and Kevin O'Loughlin (founder & CEO at Nostra Technologies Ltd).
Both discussions offered excellent insights on what their respective companies have achieved and their plans going forward. The audience left discussing the many nuggets of wisdom offered.
The Panel was delighted to support the conference, and our team was busy networking and connecting with new and existing contacts. If you attended and managed to secure one of our pink guide brochures – "The SME owner's guide to recruiting the right people", we hope it will be helpful to you. If you would like a copy feel free to contact Paul McArdle at paul@thepanel.com.
Many thanks to our team on the day: Paul McArdle, Fergal Keys, Darina Heavey, Ailbhe Mullen, Mal Convery, Deborah Bradshaw, and Alison Magee.
#therealdeal2023
Event Gallery
Official Real Deal Highlights Video (courtesy of the organisers)