The Panel sponsors of the Irish Funds Annual Global Funds Conference 2023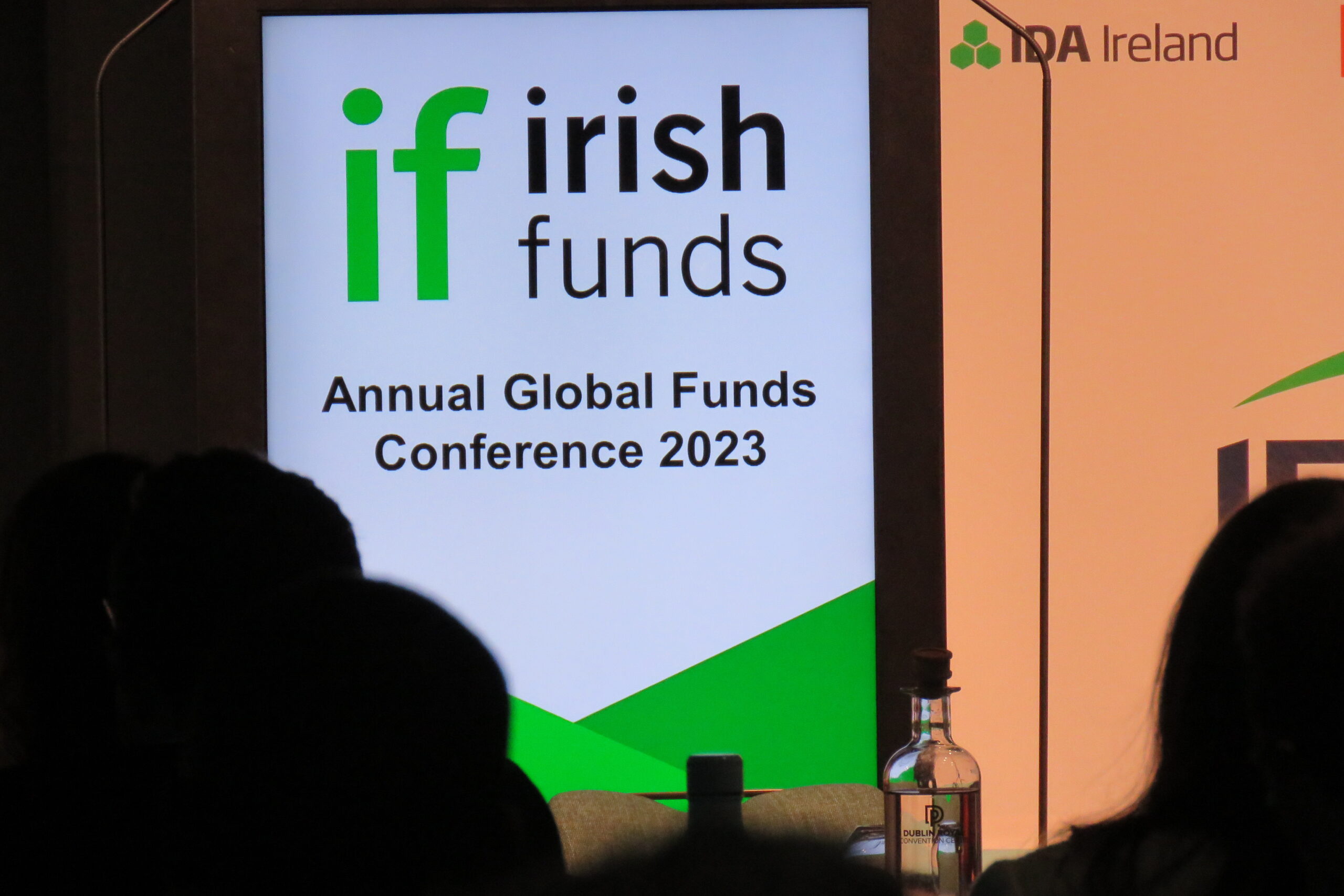 On Thursday the 18th of May 2023, the Irish Funds Annual Global Funds Conference took place at the Dublin Royal Convention Centre, a new venue for this event.
The conference which was opened by Eoin FitzGerald (Chair, at Irish Funds, Country Manager at BBH) and MC Siobhan Moran (RBC I&TS) covered a variety of  topics relevant to the Irish Funds industry, both in Ireland and further afield.
The day was full of presentations, keynote talks, and panel discussions, as well as the opportunity for everyone to network.
One of the stand-out discussions from the day was the panel on ESG with Lisa Calhoun (Valor Ventures), Degas Wright (Decatur Capital Management), Aoife Kearney (Neuberger Berman), George Latham (WHEB Asset Management), and moderator Andrew Farmer (KPMG).
This was followed by an honest and open conversation between Caroline Farberger (Partner, Wellstreet, Advocate, and ambassador for diversity and inclusive leadership) and Eoin Motherway (Independent Chair and INED to Funds, Management Companies, FinTechs, and RegTechs ). Caroline is the first senior business leader in the Nordics to speak openly about her gender transition.
The Panel was delighted to sponsor the interactive audience participation tool Slido throughout the event, which gave participants an opportunity to see voting results live.
We would like to thank the organisers for an excellent event.
Representing The Panel at the event were Anne Keys and Liam Murphy.
Gallery