The Panel attends the Adminovate 2023 Conference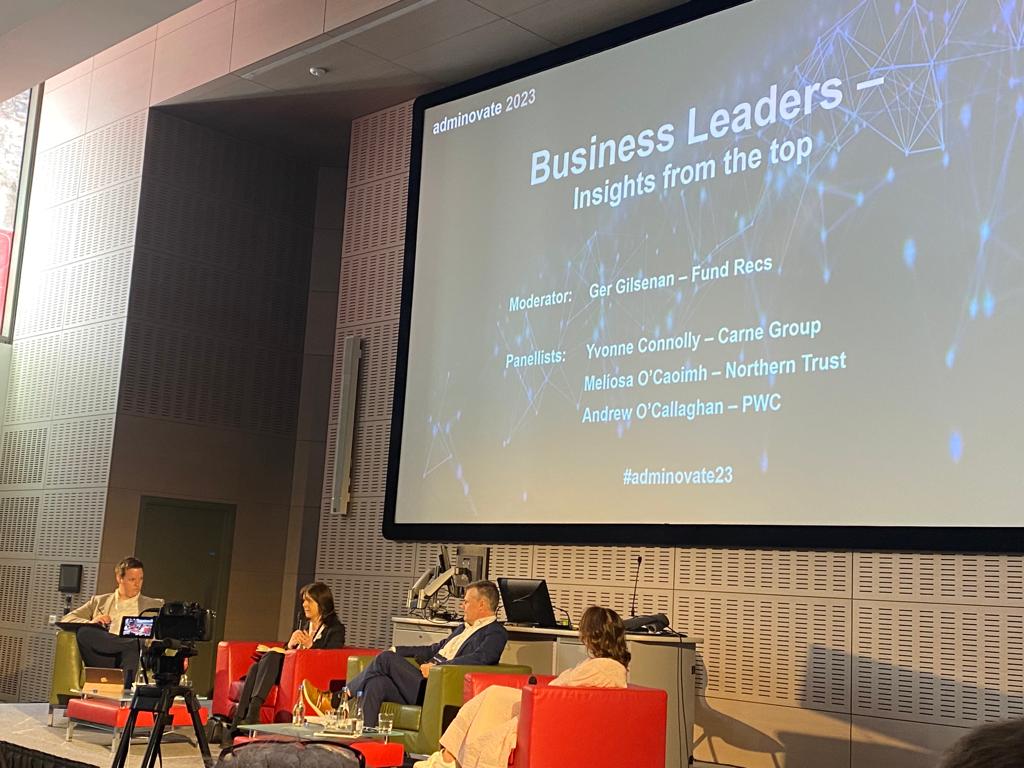 We were delighted to attend the full-day Adminovate forum at Trinity College on the 25th of May.
This event focused on strategy, innovation, digital transformation, Mancos talent, and career topics is where the Irish Funds industry meets to engage and learn. Always offering interesting insights and thought-provoking questions.
The event was opened by Chairperson Pete Townsend (Adminovate Organising Committee, Norio Ventures).
This was followed by a number of panel discussions and keynote talks.
The Business Leaders – Insights from the top panel gave plenty of food for thought, with the panellists championing curiosity, relationship building and optimism as key parts in future-proofing the funds industry and promoting Ireland.
Afternoon sessions had a focus on technology, cyber security, and AI. All very interesting and current topics.
Our team on the ground throughout the day was: Anne Keys, Darina Heavey, Edna Hogan, and Farah Daoub.
Many thanks to Fund Recs and Norio Ventures for an excellent day event.
A big thanks also to the organisers and MC Alan Meaney for a very entertaining post-event pub quiz in the evening. Where we were represented by Ailbhe, Deborah, Andrew Adamson, Mal, and Nina. They may not have won, but put in a great effort, well-done team!
Gallery