Calcutta Run 2023 – celebrating 25 years of fundraising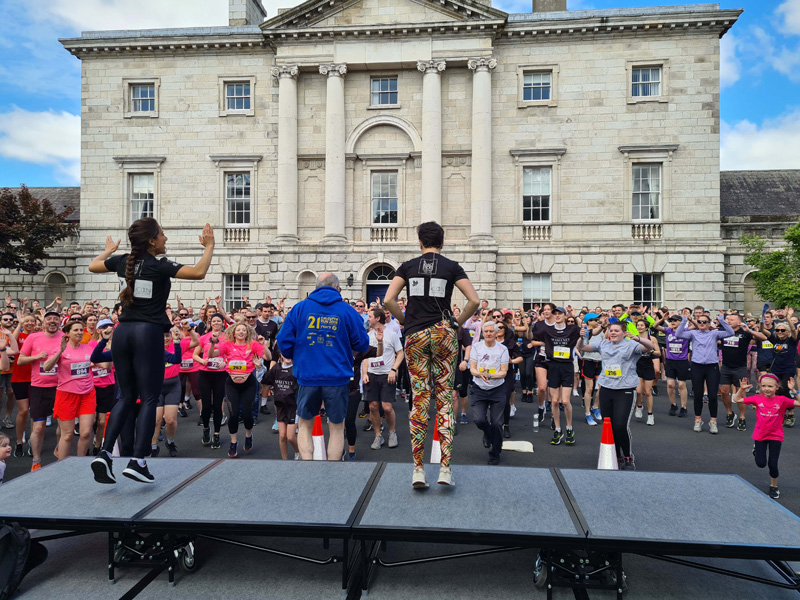 On a sunny May 27th, The Panel team joined over 1,200 participants at the annual Calcutta Run at Blackhall Place in Dublin.
It was our pleasure to sponsor and attend the 25th anniversary Calcutta Run at the weekend.
The event took place at the Law Society of Ireland's HQ at Blackhall Place in Dublin 7, with over 1,200 participants from firms all across Dublin and Ireland taking part. There was also a similar event held in Cork on Sunday 28th.
Top 3 – 5k winners:
Eoin Molloy
Patrick Conlon – Addleshaw Goddard (Ireland) LLP
Jeremy Curran – DLA Piper
Top 3 – 10k winners:
Conor Deane – J.V. Tierney & Co.
Christopher O'Reilly – Arthur Cox
Brian Cronin – Mason Hayes & Curran
Big congratulations to all the participants, The Law Society, and those behind the scenes making it all happen. A special thanks to Hilary Kavanagh. Thanks also to Sean O Hoisin from the Law Society Gazette for welcoming everyone to the event with his singing at the very beginning of the day, the ladies from ICONIC Health Clubs for the warm-up, and MC Gavin Duffy for getting everyone in the mood.
The Panel raised an amazing €2,370 and though the final figures aren't in yet the target this year was to raise €400k for both charities.
All funds raised were in aid of the Peter McVerry Trust and The Hope Foundation.
We couldn't be prouder of the CLAN members taking part on the day  Alan, Sarah, Andrew Adamson, Ailbhe, and Nina. Not to mention Ben Bluett for raising €130 even if he couldn't participate and Mal and Joshua for taking all the photographs and recording the event for us.
A big thanks to friends of The Panel, who stepped up and joined our efforts; Noel Lynam and Eddie Cullen.
Until next year!
Official Group Photos (courtesy of the Law Society of Ireland and the Calcutta Run)
Gallery