PRMIA Ireland Event – ESG through Risk Lenses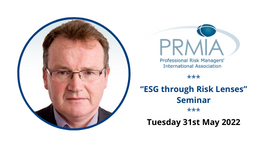 On Tuesday May 31st 2022, PRMIA Ireland hosted their latest seminar - "ESG through Risk Lenses" featuring Jim Power. As the Co-Regional Director of PRMIA Ireland Alan Bluett (Partner, The Panel) invited interested parties to attend.
After introductions to the event by Dr. Monika Smatralova (PRMIA), Aoife Bayne representative of event sponsors and hosts Deloitte spoke briefly on the topic of ESG within their organisation.
Guest speaker Economist Jim Power then led the discussion on why companies need to embrace ESG, the key risks perceived by practitioners, the current disclosure requirements, and much more…
This was followed by a Q&A session kindly moderated by Dr. Monika Smatralova, and Alan Bluett.
Guest speaker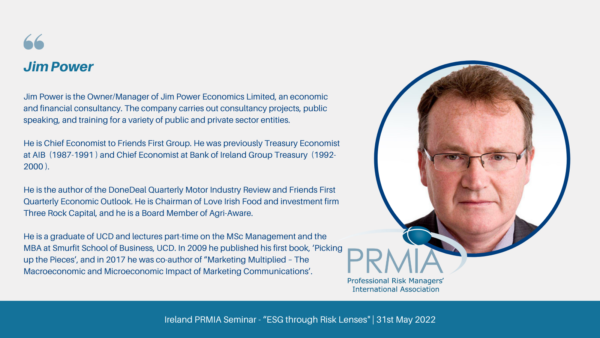 Moderators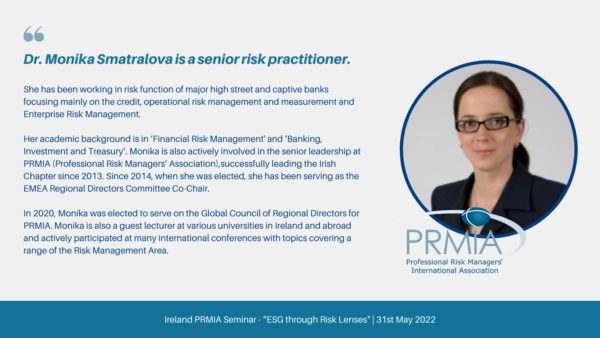 For more information on PRMIA Ireland.