Insights from the Ireland Gateway to Europe Trade Delegation's Visit to America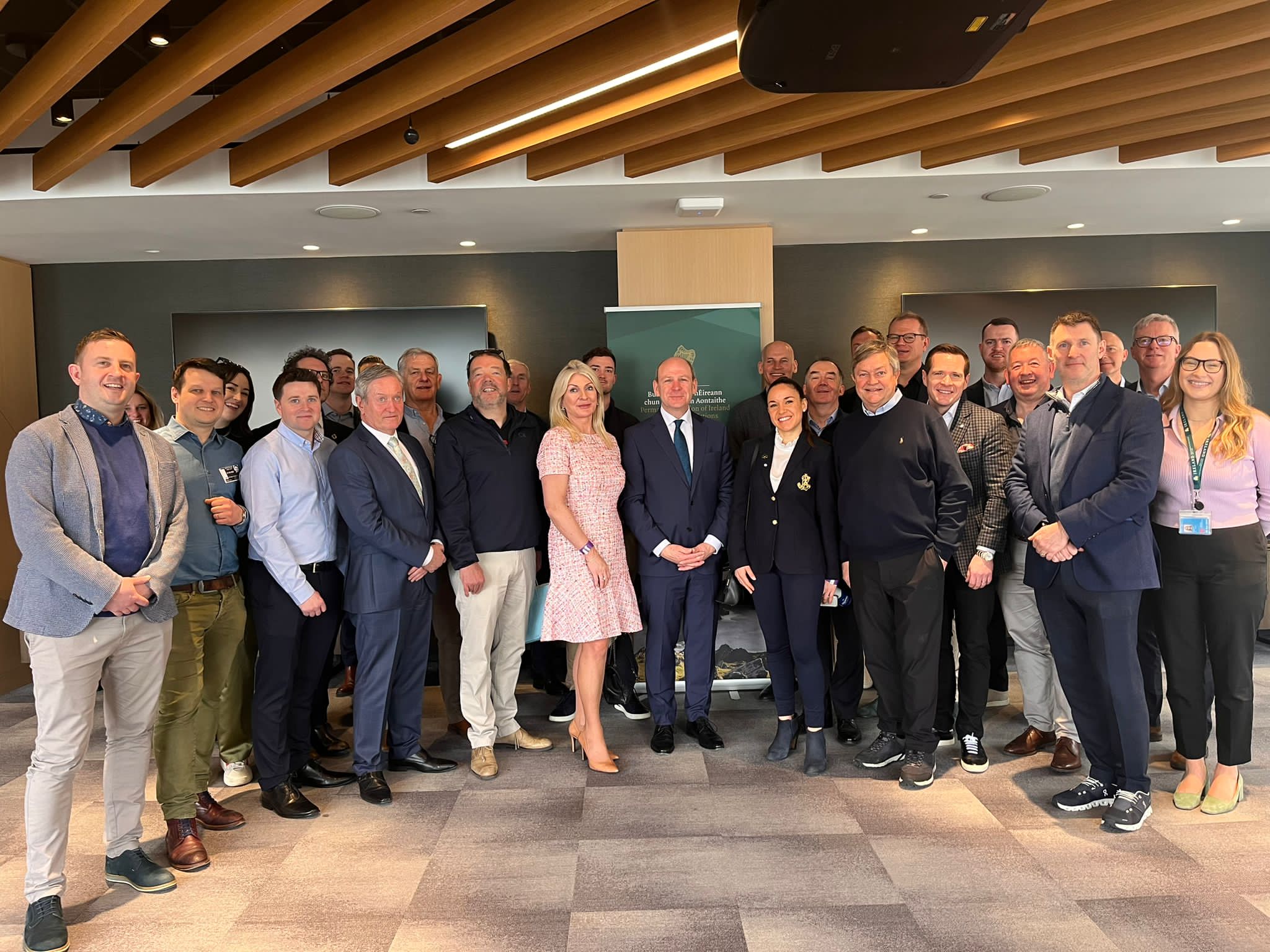 What a week it was! The Panel was delighted to travel to the US once again as a part of the annual IGTE trade mission to Chicago, Boston and New York.
What is Ireland Gateway to Europe – IGTE?
Ireland Gateway To Europe is a not-for-profit collective of Irish service providers who showcase Ireland as a premier European investment location. Each year they travel to America to meet with companies from both sides of the Atlantic looking to set up base in Ireland.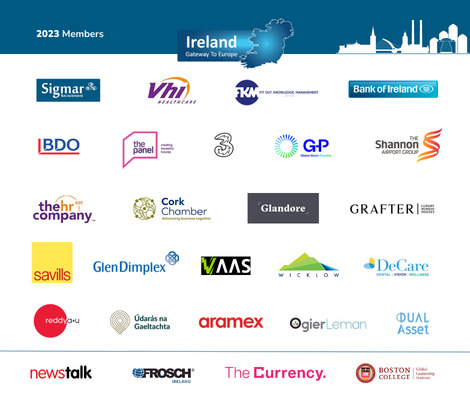 2023 Trip
This year brought the trade mission to three major cities in the States – Chicago, Boston, and New York. It was made even more special as it coincided with the 25 Year Anniversary of the Good Friday Agreement, and was celebrated throughout the trip, featuring a number of honored guests.
Chicago
The first stop of the trip was Chicago, where delegates visited the Irish Consulate in Chicago, courtesy of host Kevin Byrne. This was followed by a visit to the impressive institution that is the University of Notre Dame. During the visit, participants got to visit the campus, and the sports stadium and meet with some of the students from the ESTEEM Graduate Programme, which was hugely interesting.
Boston
By Wednesday, delegates reached their next destination Boston, where they were invited to the Boston College Ireland Business Council Peace Dinner. This event was in commemoration of the 25th anniversary of the Good Friday Agreement and saw Senator George Mitchell receive the Irish Institute Leadership Award for his contribution to the peace process. Speaking at this event was former Irish Taoiseach Bertie Ahern, Author, Journalist, and former Northern Ireland Editor of RTE, Tommie Gorman from The Currency, and Joe Kennedy III (United States Special Envoy for Northern Ireland). The event also featured Senator George Mitchell (virtually), Steve Baker (Minister of State at the Northern Ireland Office), Ruairi De Burca (Director General, Ireland, United Kingdom and Americas at Department of Foreign Affairs), Robert MacGiolla Phádraig (Co-founder of Ireland Gateway To Europe, BCIBC Board), and Warren Zola (Executive Director, Boston College Chief Executives Club). A lovely tribute to the late IGTE advocate Bob Mauro, was given by George Mitchell.
On Thursday morning, delegates visited the offices of G-P/Globalization Partners for the CEO breakfast facilitated by Enterprise Ireland. Speakers included Sharon Cunnigham (CEO & Co-founder Shorla Oncology), Jim Joyce (CEO & Co-founder, HealthBEacon), and Katherine Kostereva (CEO & Managing Partner, Creatio), discussions moderated by Robert MacGiolla Phádraig (Co-founder of Ireland Gateway To Europe, BCIBC Board).
New York
On Friday, the trade mission reached its final destination, New York, and a visit to the United Nations HQ in the morning. Host for the event was Fergal Mythen, Permanent Representative of Ireland to the United Nations, who invited delegates to his office for a Q&A after the UN visit. The group then visited the Bank of Ireland's offices in Manhattan and their Global CEO lunch forum. Host for this event was Tony Dunne (US Country Manager, BOI), James O'Reilly (President, Life Time Work), Aimée Madden (CEO, CliniShift), and Caroline Klatt (Co-founder & COO, Flowcarbon).
Many thanks to Robert Mac Giolla Phadraig, Adie McGennis, Jamie Harnett, Claire Kelly, Orlaith Mohan, and everyone behind the scenes for a wonderful weeklong trip stateside. Thanks also to all speakers, hosts, and trade mission partners for making it such a memorable event.
If you wish to find out more about Ireland Gateway to Europe please feel free to contact Paul McArdle at paul@thepanel.com or visit: https://www.gatewaytoeurope.org/